Full confession upfront.  I've never been much of a dancer.  Most of my pop culture dancing aspirations died with the moves Kid N' Play, Cabbage Patch, Running Man, Sprinkler, Macarena, the "Carlton," and what 80's kids didn't try to master the Moonwalk.  Of course these dance moves were for the dance floor (or in my case the bedroom).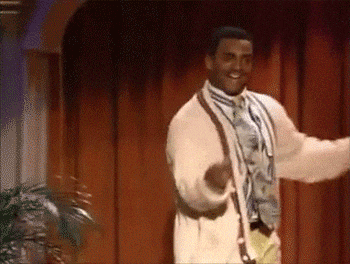 The "Dance Steps" I'd like to talk about here have more to do with our relationships.  It is how we interact positively and many times negatively with those closest to us.  More times than not, the years don't bring us closer together, despite our best intentions or hearts desires.  Like a snowball picking up speed and mass, our relationships become more hurtful and by default more destructive.  The cycle moves from us being Hurt, to Wanting something different or more, to Fear, to Reacting to getting what we want, to us Hurting someone else through our reaction.  Below is a diagram of what this looks like:
Over the next 4 weeks, I will both be speaking at our church about the Biblical gift of relationships, and how we really are BETTER TOGETHER!  Messages can be view the Monday after they are shared.  CLICK HERE for LINK!
Perhaps you can relate to the diagram above, and you have seen first hand the destructive results of these dance steps.  Sooo…. what can be done about it?  Thankfully the Bible gives some GREAT tips that can be applied immediately to any relationships that is in a downward spiral.
James 1:19-20, "take note of this: Everyone should be quick to listen, slow to speak and slow to become angry, 20 because human anger does not produce the righteousness that God desires."
Philippians 2:2-4, "…

being like-minded, having the same love, being one in spirit and of one mind.

3 Do nothing out of selfish ambition or vain conceit. Rather, in humility value others above yourselves, 4 not looking to your own interests but each of you to the interests of the others."
Matthew 5:7, "

Blessed are the merciful,

for they will be shown mercy."
So this week, as you feel yourself on the dance floor moving with the steps of fear in your marriage, as a parent, or as a co-worker, be sure to learn and apply these below dance steps taken from the above Scriptures.
LISTEN

:  Instead of assuming you are being attacked, or that you're needs will not be met, start at the place of listening.  So often when we seek to UNDERSTAND, before we demand to be UNDERSTOOD, we discover that the other person isn't against us or attacking us.  Give those in your life the benefit of your doubt.

VALUE THE RELATIONSHIP

:  While this may seem like a silly thing to list because most of us would say that we value our relationships, at times we act differently.  Our emotional reactions communicate that we value our needs, wants, and desires more than the relationship.  Don't just look at your own interests, but also to the interests of others.

GIVE MERCY

:  I'm willing to admit that others intentions and purposes are not always benign.  However, when you offer mercy as a life-style decision, you not only allow your own soul to stay clean from unforgiveness and bitterness, but you are also more likely to receive mercy from others when perhaps you don't deserve it either.  It's a better way to live!
So, even if you are stuck in the 80's with your dance floor dance moves, it is time to learn some new dance moves for your relationships.  You and those around you will be happy you dd!  Learning new dances moves, MOVES your relationship in a new direction with new possibilities!