As my 2 boys are well into their teenage years, I have pondered the question, "What does it mean to be a Man?" much consideration.  While I have had many great role models (i.e., my father, grandfathers, youth pastors, etc…), I also have seen that the role and expectations of a man have been changing for decades.  In fact, I truly believe it is more difficult to be a man in this day and age than in anytime in history.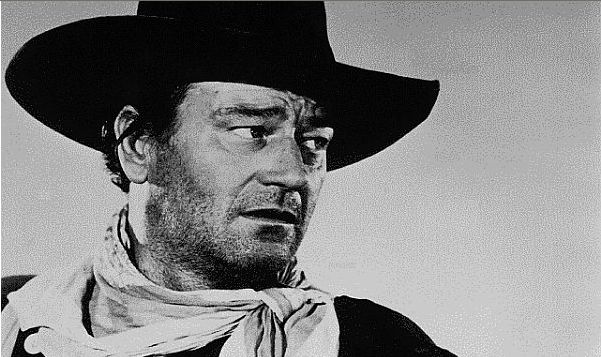 For generations, the role of the man (whether as a father, husband, or others) was relatively clear. Men would protect and provide for their home and family in very tangible ways.  The old black & white television shows defined the value of a man as they reflected the majority of culture.  John Wayne's characters and the "Leave it to Beaver" shows became the standard for men to live up to.
So, what defines a man today?  Where does a man find role model?  In a day & age when 44% of children are raised in a woman only household*, how does a man know how to be a man?
The greatest place to look is the Bible, for it provides for us the raw truth about men in their victories and their flaws.  We see them in their strength and their weakness.  Over the Summer at the church I pastor, we will be looking at one such man, by the name of Abraham.  Other than Jesus, he may be the most important Biblical character of all of Scripture.  If you would like to follow our journey of God's interaction with Abraham, you can CLICK HERE!
While the role of men has certainly evolved over the years, I would actually like to propose that the needs "of a man to be a man" have not.  In fact, the need for a man to provide and protect is still predominately present, but may just look different.  Below are 4 Qualities to Reclaim Manhood in which we still provide and protect for our families, and society as a whole.
Dependable Decisions:  The man who is dependable (not infallible) in the decisions he makes for himself and others is a real man.  You will often witness dependable decisions in their financial choices first.  Are they willing to set aside person comforts or thrills for the benefit of the family.  Where to live, if to move, etc… are all part of the decisions that prove a man's dependability.  Of course, HOW a man makes decisions, becomes just as important as the decisions themselves.  Involve others in the process.
Emotional Stability:  Emotional stability is not the lack of emotions or even the "stuffing-down" of our emotions.  Men who own this quality (which by the way is a choice), have the ability to remain objective amidst emotional situations and conversations.  While we feel the anxiety, stress, and emotional pressure, we choose to keep focused and objective for the betterment of today and tomorrow.
Safe Relationship:  Of course it should go without saying, but a man's wife and kids should always feel safe around them.  Physically safe, yes, but it is much more.  Is it SAFE to be in relationship with you.  Do you break hearts and promises?  Can they be sure of "who" will show up after work, or are you so moody that everyone has to walk on egg-shells until they see if you had a "good" day?
Moral Fortitude:  A man is only as good as his word.  This sounds like something John Wayne would say.  The definition of "fortitude" is courage in pain or adversity.  It simply means you have the strength of character to do what is right no matter the consequences, or even if anyone would know or not.  You do right because it is right!
The great part of these 4 qualities are even if you have never seen them modeled in a good man in your life, you can start today and CHOOSE to reclaim manhood for you and those in your life.  Not only will you benefit, but everyone around you will be blessed!  It is a blessing to be a man, and a REAL MAN blesses others!