(I wrote this in connection with my Father's book, BETTER TOGETHER: Harnessing the power of teamwork, which is in the final stages of editing and hopefully will be available later this year.  #DadRules)  
For anyone who has been in leadership any amount of time, you have discovered the periodic collision between Relationship and Leadership.  It could be a loving parent who now has to "lead" their child into obedience when they don't want to follow, screaming "I hate you" as they slam the door to their bedroom.  Perhaps it is the one who receives an inner office promotion and now has to lead, direct, and even sometimes correct those with whom their had previously been peers.  Then again, maybe you're the new kid on the block, trying to build relationships of trust with your team, yet at the same time difficult decisions need to be made to assure the success of the organization, team, ministry, etc…  It is in these moments where 2-worlds collide.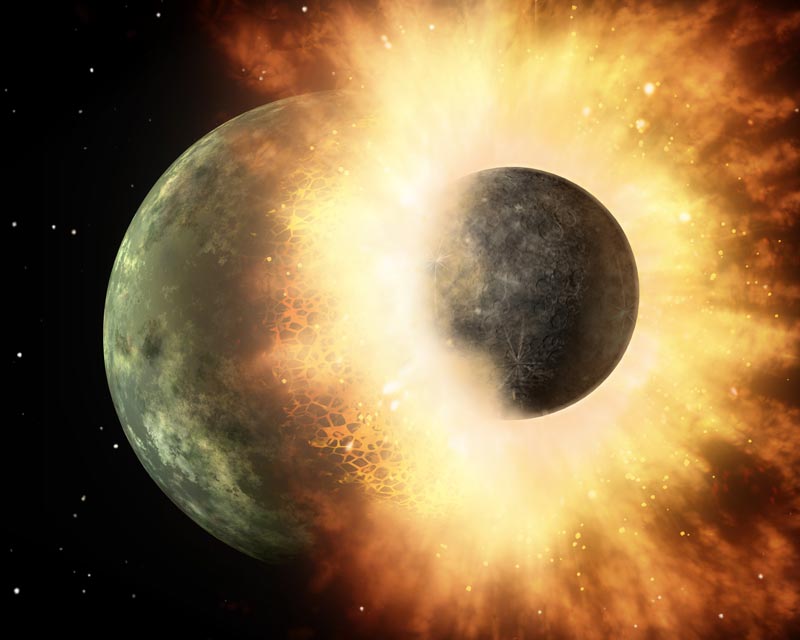 So what does a leader do and how do they decide when there is apparent collision between your leadership (& the realistic expectations of your role) and the relationships you've been entrusted to manage and lead?  After 22 years of ministry and leadership I certainly don't have this perfectly mastered, but below are a few insights I've gained along the way:
Always VALUE the Person

:  There are ways to value the person, while not allowing the relationship to be leveraged (or manipulated).  Remember, if you value the relationship over your leadership, you will most likely lose both.  Besides, if the person you are leading values the relationship, they will respect your leadership.  When you as the leader value the person, you build trust with the other team members, even when the difficult leadership decisions collide with the relationship.
Understand Leadership Timing:  Forward movement always takes concerted and focused energy.  A wise leader understands when to push forward toward progress, and when it is a suicide mission.  If you are the "new kid" you will certainly want to tread slowly, unless you are borrowing leadership strength and backing from a superior.
Lead for the Long-Haul:  With the risk of using aggressive language, you can win the battle, but lose the war.  As leaders we cannot become so fixate on one instance or conflict that we forget how this plays into the bigger picture of what we are called to do, and who we need to be.  I believe this was the context of Proverbs 19:11, "

A person's wisdom yields patience; 

it is to one's glory to overlook an offense."  As God for the wisdom of when to "overlook."  
Recognize the 2-Faces of Peace:  I have noticed there there are Peace-Makers and their are Peace-Keepers.  In Matthew 5:9, Jesus said, "Blessed are the peacemakers, for they will be called children of God."  In fact, if Jesus is our model, we quickly discover that peacemakers are to void of confrontation.  A true Peace-Maker cares enough to confront.  A Peace-Keeper on the other hand will sweep things under the rug, appease the contemptuous party, and placate the critical.  While in the moment you may gain peace, Peace-Keeping leadership always breeds distrust and diseased culture.  Peace-Makers will confront with love and with the hope of restoration and unity.  Unity is the result of right relationship with humble leadership.
Never Walk Alone:  While leadership may be lonely, leadership should never be "done alone."  Healthy leadership has the context of healthy relationships.  The final thought about leadership and relationships is to make sure you are proactive in building healthy relationships with your team.  When challenging times come (& they will), your team or its member will know that you care even if they disagree.  This doesn't mean that your leadership will never be challenged or your decisions or character questioned, but you'll have a relational record that speaks for itself.  Proverbs 20:11 puts it this way, "

Even small children are known by their actions, 

so is their conduct really pure and upright?"  Invest in relationships before the collision.  
One final thought, Always Stay Ahead of the Wave.  My boys and I love to boogie board surf when we're at the shore (that's the Ocean for all you non-East-coasters :)).  If you're behind the wave, you've missed your chance to "surf" and in some ways abdicate a portion of your leadership.  If you meet the wave as it is crashing, you may be crushed by the fury of the wave.  The astute boogie boarder (and leader) has their eyes scanning the waters, determining when to move and on which waves to surf.  If you don't stay ahead of the wave, the wave will get ahead of you.  Leadership and relationships are not an either/or but a both/and dynamic.  Trust is built when strong leadership and strong relationships co-exist!
If you have additional thoughts about Leadership and Relationship, I'd be interested in hearing from you.  I also know other readers may benefit from your insights as well!